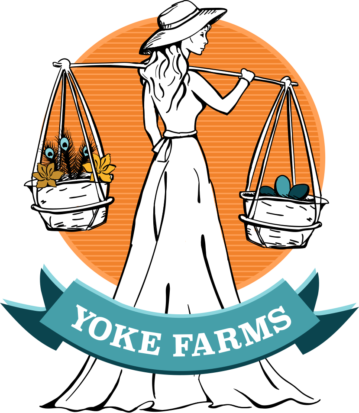 Emu oil, peacock feathers, and chicken eggs harvested in harmony with nature.
That's right.
Real food and real products that are kind to your body, raised and harvested by someone you know, and are traceable to the greenest Michigan farm.
Our Story
At Yoke Farms, life begins in the yoke.
Since 2007, we've pasture raised emus, peacocks, chickens, and honeybees in harmony with nature.
And when we say in harmony, we truly mean in harmony. We keep the four elements — earth, water, air, and fire — held in perfect balance on the farm. Our soil is rich with minerals, our water is spring fresh, our air is crisp, and our fire is lively and warm.
Even the wild turkeys and deer want to settle in on our green pastures.
Following nature's pattern, we offer eggs, feathers, honey, and more in true farm-to-table fashion: when in season. Be it spring, summer, fall, or winter, something fresh is always available.
Our Mission
Our intent is to live with and promote whole body health. To us, whole body health means the food you eat and the products you use should reflect who you are and what you value.
We value freshness, simplicity, and harmony. We value quality products that help you live better and be the best version of yourself.
Our mission is to give you products produced in harmony with nature, to help you make farm-to-table eating part of your every-day life, and to be your source for whole body health education.
Our Best
We give life our best, and at the same time, we keep it simple. Because we do, everything on the farm stays in harmony. And when harmony abounds, good things happen.
Good things like better tasting chicken eggs. In fact, our customers always return to say that our eggs are the best they've ever tasted.
What's more, our farm seems to attract individuals who are on threshold of stepping into a better life. They're people like you, who simply want the best for themselves and others, just as we do.
We keep it simple, let nature do her thing, and offer our customers something truly remarkable: only our best.
Yoke Farms FAQS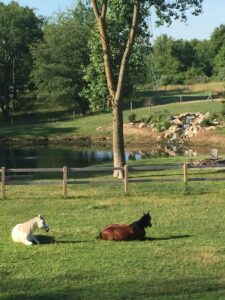 Yes! Our animals are pasture raised. The emus, peacocks, and chickens have separate spaces to roam free. We even fondly call the emu pasture the Outback. In addition, the animals have individual shelters to roost in.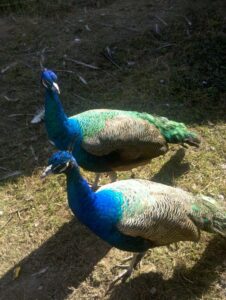 Nope. We prefer the natural route. We let the animals add minerals back to the soil with their own fertilizer. And we don't use chemicals in the making of any of our products. Everything is as pure as nature intended. Plus, we don't give the animals antibiotics or growth hormones. We keep a strong healthy stock for breeding, which produces a strong healthy offspring.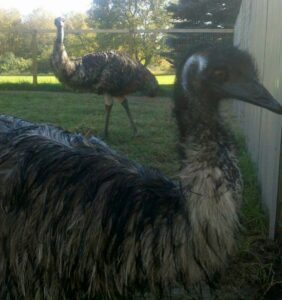 An emu is a large, long-legged flightless bird native to Australia. If you want to get technical, it's from the same family as ostriches — the ratite family. Emus are gentle and enjoyable to raise and up to 95% of the bird is useable. Nothing goes to waste, from its lean meat and omega-rich oil, to its leather hide and beautiful green eggs. The hens begin laying eggs as early as 18 months and can lay between 20-50 large green eggs in one season, which spans from October to April. What's more, hens can lay eggs for more than 20 years!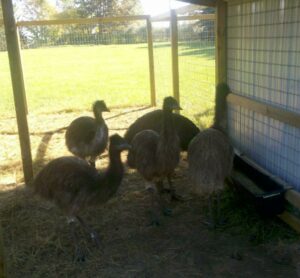 We feed our emus a proprietary formula with ingredients sourced from local Michigan farmers. A little background: When we couldn't find the right kind of feed on the market, we developed it ourselves. We feed (and sell!) five different formulas that give our birds the most nutritional benefits based on their life-stage. The formulas contain the freshest grain and protein mix (alfalfa, corn, soy and other ingredients) packed full of natural minerals and vitamins. Plus, the emus roam their pasture and eat grasses, leaves, insects, flowers, and seeds.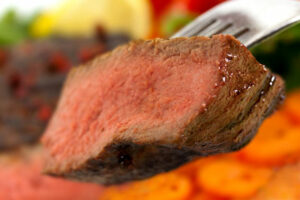 The USDA classifies emu meat as a lean red meat, even though they are poultry. That's because the PH of the meat is similar to beef. We describe the taste and texture as similar to beef, and it subs perfectly in dishes that call for beef. You can buy it as ground meat or in various cuts.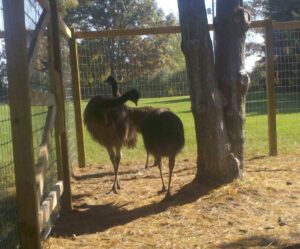 We harvest the emu meat based on demand in a state-of-the-art facility right on the farm. The emus are handled with the kindest of care in the cleanest of environments. Kelly was trained in this process by Harvey Rudell, one of the very first people to raise emus in the US.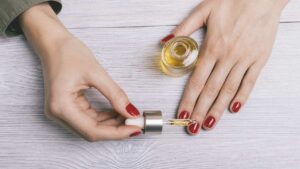 Emu oil is a natural, omega-rich oil that comes from the fat of the bird when it's harvested for meat. It contains all kinds of amazing health benefits.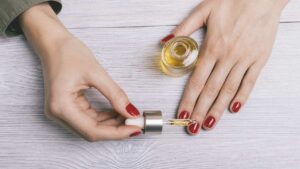 Many studies have shown the benefits of emu oil are powerful. Here are some benefits: Anti-inflammatory properties relive joint pain and arthritis Promotes wound and scar healing Relieves gastrointestinal inflammation Promotes brain function and development Highly penetrable to the skin and highly absorbable Suburb moisturizer, and provides relief for psoriasis and eczema Contains a complete balance of essential and non-essential fatty acid: Omega-3, -6, -9 and -11. Non-greasy Non-comedogenic (doesn't clog your pores) Odorless Hypoallergenic and gentle enough for all skin types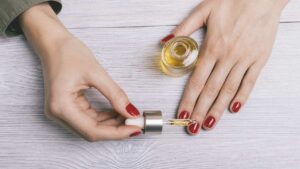 Our emu oil is 100% Grade A natural and isn't diluted with other oils like grape seed. In addition, our oil is processed according to the highest quality standards, is in accordance with the American Emu Association (AEA) Trade Rules, and is AEA "Certified Fully Refined."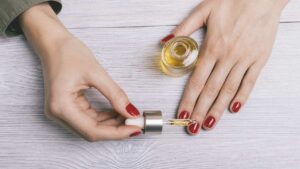 Emu oil has whole body use. You can apply it to your skin and hair as a daily moisturizer or to your joints for arthritic pain relief, as well as take it in a gel capsule to promote healthy digestion and brain function. Emu oil is more common than you think, and you can find it being used by lots of industries and professionals, such as cosmetic companies, hair dressers, dermatologists, and medicinal practitioners.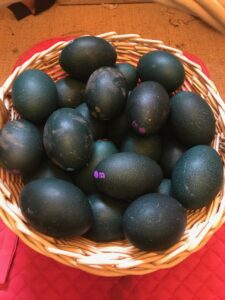 On our products page we list seasonal symbols (Spring, Summer, Fall, Winter) next to each product. These show you when the products are in season. If they aren't in season, you can place a preorder for next season.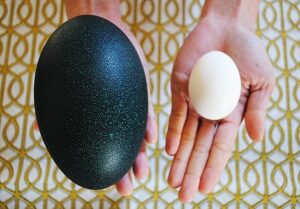 Yes! Visit our Contact page. Fill out the form to place an order for next season, and Kelly will get back with you to confirm the details.
It depends on the product. Contact us and let us know which product you're interested in, and we'll let you know.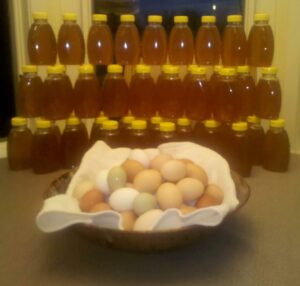 Yoke Farms is committed to healthy food for healthy living.