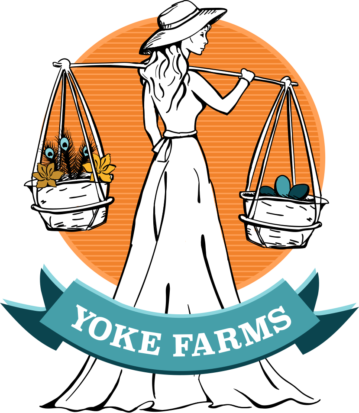 Questions? Feel free to give Kelly a call:
517-749-9298
To join our waitlist, please fill out the form below. Kelly will be in touch to confirm the products you want and when they will be available for you.
Meet the Staff
Yoke Farms is Kelly Eyde and her motley crew of furry farm hands.
Kelly grew up in Okemos, MI working in her family's real estate and development business. After 25-plus years, she shifted 100-percent of her time and focus to the farm.
Kelly and crew have grown the farm in their quest for whole body health, which they believe starts with diet. Eating eggs, lean meats, and omega-rich products — all of which you can find at Yoke Farms — supports the proper functioning of your body. And, in turn, enables you to live a healthier, happier life.
In her spare time, Kelly serves on several volunteer committees in the East Lansing area. She uses her background in property management and the resources her farm offers to grow the community and make farm-to-table living part of everyday life.
Animals
Kelly's farm hands include, three horses, one German Shepherd Rottweiler and an English Shepard. They make sure the farm runs smoothly.
And then there's Barney. Barney is the lead emu rooster. He's the farm's loveable purple dinosaur (he's not really purple, but if you use your imagination…) who'll steal your heart with his quirky personality.
We can't forget the mob of emus, party of peacocks, flock of chickens, heard of horses, pack of dogs, clowder of cats, swarm of honeybees, and school of fish that all live peacefully with one another. It's not quite the 12 days of Christmas, but it sure is close!